First Town Days adds activities, honors Schoenbrunn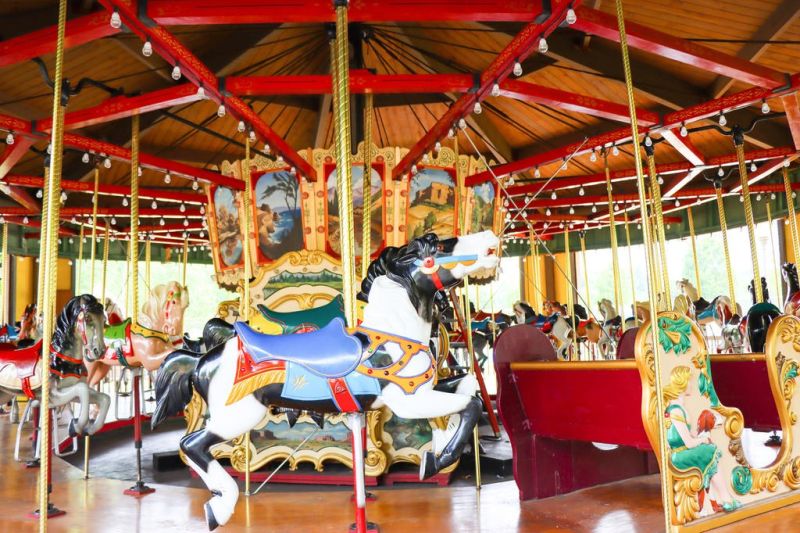 Two new activities will be available at the 2022 First Town Days Festival at Tuscora Park Thursday, June 30 through Monday July 4.
A new tent sponsored by Cronebaugh Auctions will provide afternoon entertainment at the festival in addition to evening bands. The company will provide the tent and will set it up and tear it down. Seating will be available making the new spot a perfect place to take a break.
"It's a way to get out of the sun into the shade for a few minutes and listen to some really good music. Most of most of the entertainers for the afternoon shows are local," said Joe Croft of New Philadelphia, festival president.
Performers announced for the Cronebaugh Auction Entertainment tent are David Millard, Alex Hursey, Prime, Marc Davis, Greg & Shayne, Ainsley Sefert, and Acoustified – Doug Wagner.
"For the afternoon shows, there would not be a show going on at the main stage at that time. We might have a contest or something in front of the stage that occupies that area but we're trying to keep some sort of continuous entertainment every day," Croft said.
Another idea that reached fruition this year is the new community outreach tent.
"I'm excited about it. We're inviting several local organizations that offer services to help the community to be there," Croft said.
The new outreach tent will allow organizations to set up on their schedule but have information about their organization available during the entire festival.
"We've not been able to have them in the past, because most of them by themselves don't have the staffing or the volunteers to come out for the entire festival. And we've not allowed someone to just come in for the day, or for a couple of hours; we wanted people to be there the entire festival," Croft said. "They will have the opportunity to talk to festivalgoers."
The two new activities are something Croft has wanted to do for a long time.
"Even if they're not there all the time, they'll have their information out," Croft said of using the festival as a way to help the community and as a way to give back.
"To give the organizations a venue of opportunity to be able to talk to people that they might not otherwise get the chance to talk with and give the public the chance to talk with them because they're there and it's convenient. So, we're trying it this year. We're hoping hoping it works out," Croft said.
Croft is also looking forward to this year's City of New Philadelphia Gigantic Fireworks display on Saturday night at 10 p.m.
"We've got permission to be able to do larger shells this year, I can't tell you the exact size but they're going to be the best we've ever had, at least for many years," Croft said adding festivalgoers should be aware there will be an extra area cordoned off.
"Our safety zone is going to be extended. It's not drastic, it's like an extra 50 or 75 feet but it will make a difference because the field fills up on Saturday night," Croft said.
As a result of the city replacing the track at the stadium led to a change for the Junior Superstars event, which is normally held on Saturday morning. That event is now moving to Sunday afternoon at 1 p.m. to the Field 1 baseball field and wiffleball is canceled just for this year.
In what has become a First Town Days tradition, the band LaFlavour will play on Saturday evening on the Al Maloney Midway stage.
"They have such a following and they put on such a great show. They're a favorite in the area," Croft said.
Other Al Maloney Midway stage entertainment includes the Tuscarawas River Band, Liberty Bridge Band, Mike Wikoff, Brothers, Ed Kilpatrick, By Grace Alone and Jerome James.
The plate auction will honor the 250th anniversary of Historic Schoenbrunn Village.
"I think it's going to be a nice plate. It's a little bit of a departure from what we've done in the past, but Schoenbrunn has a place in the community and our history, we just felt that it's appropriate," Croft said.
In addition, parade marshals are Wendy Zucal, who oversees operations at Historic Schoenbrunn Village through the Dennison Depot Railroad Museum, and Pastor John Wallace of Dover First Moravian Church who has helped as a volunteer in implementing the 250th anniversary activities.
Some contests are coming back to the festival that haven't been held since before COVID.
"We are bringing back the baby contest this year and our frog jumping and turtle races," Croft said.
Croft thanked all the sponsors.
"We appreciate the sponsors that we've had. Most of them have been with us for a long time and we very much appreciate that," Croft said. "We still need community support and business support. We can use more sponsorships to in order to continue to thrive. It's getting harder and harder to do festivals and events. I think everybody's probably aware of that, but we can use all the help that we can get."
Anyone interested in helping plan the festival is welcome to join the First Town Days committee.
"We need to get younger people and get more people involved helping with it," Croft said. All work with the committee is done by volunteers. Contact Croft at the First Town Days office at 330-602-2600 or at 330-432-1545.
Other events residents can get involved in are the J.W. Cookson Classic Car Show on Sunday, July 3. Registration begins at 2 p.m. with the show from 3-5:30 p.m. Registration is $10 and there will be trophies, participant judging, door prizes, a trivia contest and parts ID contest. Music will be provided by Steve Kelly of WJER Radio.
The annual Dover Hydraulics Talent Show will be held at 1 p.m. on Sunday, July 3 with practice beginning at noon. The show is hosted by Marc Davis of New Philadelphia. Registration must be received by noon Saturday, July 2. Judging will be for two age categories, ages 0-13 and 14 and over.
Registration forms for the talent show, other events, and a full schedule of events is available at www.firsttowndays.com.