Main Library offers no-contact locker pick-up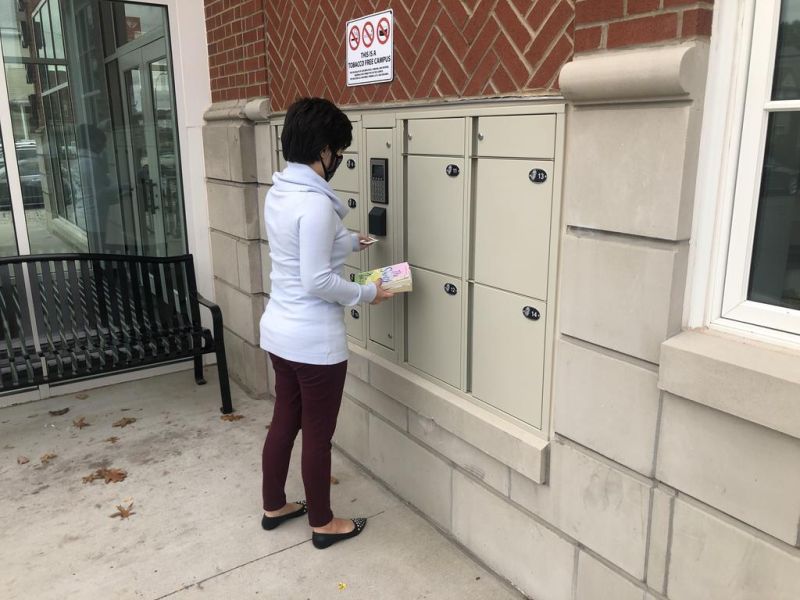 The Main Library of the Tuscarawas County Public Library System has expanded its services through contactless locker pick-up available 24 hours a day seven days a week. The lockers are located to the right of the Main Library's new entrance and provide a way for customers to access library materials after-hours.
"We want our community members to have better access to the materials we offer," said Michelle McMorrow Ramsell, library director. "The lockers provide this by allowing residents to pick up materials even when the library may not be open."
According to Ramsell, customers who reserve materials will be able to pick up their items in the new lockers by selecting "Tuscarawas Main Lockers" as their pick-up location when placing a hold or by calling the library and asking for their items to be checked out and placed in the lockers.
When holds become available, staff will check the items out, place them in one of the lockers, and customers will be notified that their materials are ready for pick-up. Library staff will email the locker number and access information to the customer and materials will be held in the locker for 72 hours.
The lockers were part of the Main Library's renovations that were completed at the end of 2019. Ramsell in the time of COVID-19, the lockers have been useful in ways that were not originally planned.
"Our goal during this pandemic is the same goal we always have – to give our customers the best library experience possible," said Ramsell. "Although our library is open to the public, the lockers provide a safe, contactless way for customers to get library materials without even needing to come inside the library."
For more information about pick-up lockers or other library services, contact the Main Library at 330-364-4474.