Township keeping eye on work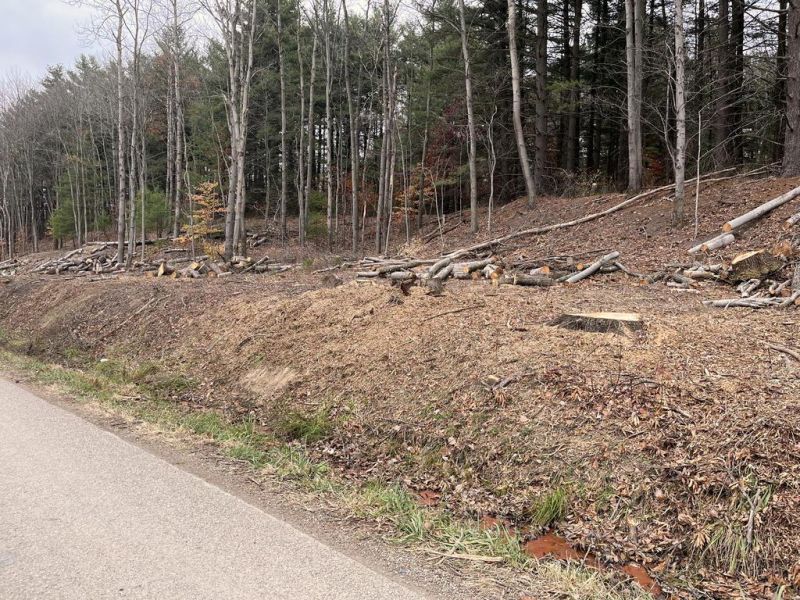 American Electric Power is removing trees along Eberhard Road in Lawrence Township in preparation for running new power lines to Speedie Auto Salvage for its new car crusher.
Township road supervisor Chuck McNutt said while most of the work is being done on private property, he is keeping an eye on the work to make sure no issues arise with storm water runoff and that no damage is done to the recently paved road.
"We look at the beginning of the day and at the end of the day," McNutt said to the township board of trustees during its Oct. 27 meeting. "I had to stop twice today to make them get the brush out of the ditches before it rains. That hill is delicate, and it does have a big dip. We have to watch how the water ends up coming off the hill so we don't lose our road."
McNutt also said a driveway is being installed at a residence on Welton Road without a driveway permit. Zoning inspector Ron Weekley will look into the matter.
In a related matter, chairman Matt Ritterbeck reported receiving an email from a resident of Old Drum Road asking the township to install an apron on her driveway. McNutt said confusion may have resulted from the wording of the road levy on the Nov. 3 ballot.
The township does not install driveway aprons but has occasionally repaired or connected some while paving. Ritterbeck asked trustees to develop a written policy regarding aprons, which provide a transition between concrete driveways and roads. The apron in question is gravel.
Resident thanks trustees for help
Ryan Sluss thanked Weekley and the board for helping resolve a three-year-old issue with an individual running a landscaping business out of his father's home on Laurens Drive. The business owner allegedly was parking trucks and other vehicles on the road, using parking space needed by the residents. Sluss also had complained about trucks using his driveway and additional trespassing issues.
Weekley said he also received a call from the school because the buses were having difficulty turning around in the cul-de-sac due to the parked vehicles. Weekley spoke with the business owner and believes the matter may be resolved, but he pledged to keep an eye on it.
In other matters
McNutt reported on crack and seal work, saying he and Ritterbeck had recently driven township roads to identify the spots needing the most work.
A public hearing for a zoning variance for a property on Fort Laurens Road will be held Nov. 3 at 7 p.m at the township hall.
Due to the Thanksgiving holiday, trustees agreed to move the Nov. 24 meeting to Tuesday, Nov. 22 at 7 p.m.
The board passed a resolution approving the Stark-Tuscarawas-Wayne Recycling District's revised five-year plan.