Wooster High football team focused on playing loose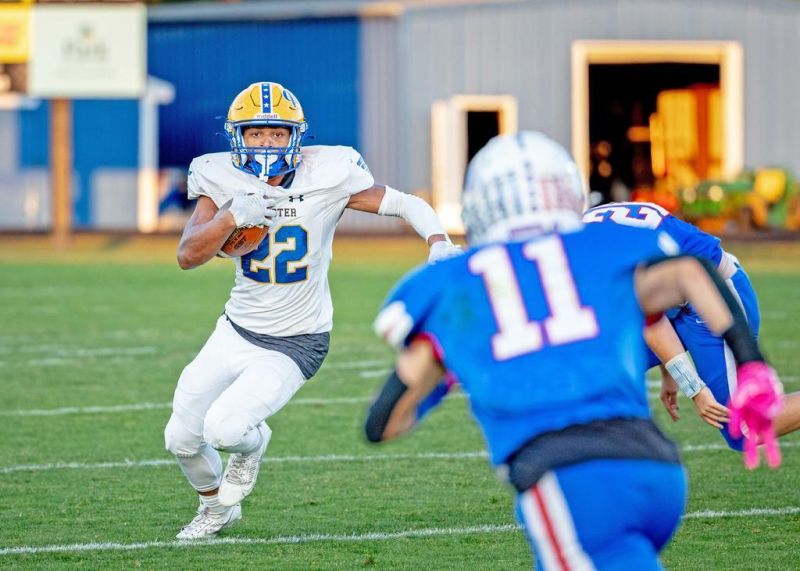 Wooster football coach Austin Holter had a message for his team, specifically his offense, entering its game against Ohio Cardinal Conference rival West Holmes — let it rip.
Holter's Generals did just that, playing free and loose while lighting up the scoreboard.
Although Wooster ultimately lost the game 43-40, Holter saw some things his team could build on over the final four weeks of the regular season.
"I was really proud of our team's ability to play loose," Holter said following the loss on Sept. 22. "I think we've been playing a little bit tight, specifically the quarterback position. And I think it started with me. I think it started with our staff, started with the head coach. We said, 'Let loose.' Our mantra this week was 'Let it rip.' Just play free. Play like the athletes you are. And I thought we saw that (against West Holmes).
"Our kids played extremely tough all night."
With the loss Wooster dropped to 2-4 overall and 1-3 in OCC play. Holter isn't pleased with his team's record, but he likes the growth he's seen from his young players and is encouraged by their attitudes.
"You certainly want to win more games than we're winning right now, but I am proud of this team's continuous fight, continuous growth," he said. "We're playing a lot of young players at different positions, and we're certainly seeing growth week in and week out. There's certainly a lot to continue to improve on, and we're going to continue to go to work.
"It's part of the game. And part of the game is winning and losing. What I'm focused on is our kids. In life that's going to happen. You're going to win. You're going to lose. When you do either, you have to get back up and continue to fight. That's what we're going to expect from our kids, and I think we'll certainly see that."
The defensive backfield has been a strength for the Generals this season as the offense continues to come along.
"I think for us, certainly the strength for us has been our defensive secondary," Holter said. "They've been great in coverage. I think our running game and our offensive line are continuing to improve and have been a strength for us. We opened it up a little bit with the pass game (against West Holmes). I'm really proud of our quarterback play. I thought we saw a lot out of (quarterback AJ Likowski). I'm excited. I think there's a lot of maturation for him and a lot of confidence built (against West Holmes). Hopefully, he can continue to build and improve on that."
Becoming more consistent tacklers is a point of emphasis for the Generals defense.
"Defensively, we have to tackle better," Holter said. "We're in positions at times and just not finishing plays. We're not wrapping and tackling. We have to execute there at a better level. We have to play more assignment sound."
Wooster has been plagued by inconsistent play at times this season. Holter wants to see his team put together a complete game in all facets. If his players can do that, Holter likes his team's chances of racking up some wins.
"(My team) is capable of being extremely successful," he said. "We've been in a lot of football games. We haven't been able to play consistently for four quarters, and that's been a big deal. When we're able to do that, I think we're as good as anybody.
"For us, we're going to continue to fight to get to that, and we know it's a long season and a lot of opportunities still left."