Hunter provides lesson in integrity as area golfers move on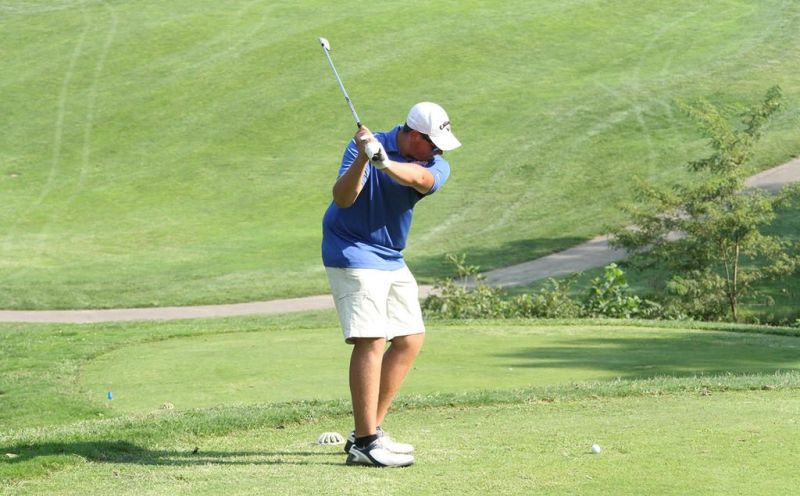 Area golfers gave the community plenty to cheer for during action this past week as each area school sent either the team or individuals to the next level of play.
Two West Holmes Knights qualified for districts as individuals at the Div. I sectionals at Cambridge Country Club. Freshmen Trey Baker will make his first trip to districts after shooting a team-leading 88 to tie for sixth place. He will be joined by junior Hunter Ellis, a now two-time district qualifier, who finished in eighth place individually with an 89.
Brice Hunter missed out on forcing a playoff for the final district spot by one stroke when he shot a 92, and Grady Toye rounded out the team scoring for the Knights with a 97. The district golf tournament will be held Oct. 13 in Zanesville.
Head coach Mike Molnar said this type of success can only instill confidence and help the youthful Knights get better.
"It wasn't pretty at times, for anyone out there, but the kids battled through adversity and got the job done," Molnar said. "Getting to see this type of success is going to serve our program well because it is going to push the kids to work that much harder."
Molnar said he also learned a valuable lesson. With five holes to play, he told Baker that if he continued to play the way he was, he was going to qualify for districts. Taylor promptly knocked his next shot into the water.
"I felt like I jinxed him," Molnar said. "I figured I'd just be quiet, find a place where I could do the least amount of damage and let them play. They did a nice job."
While Hunter missed qualifying by one shot, he showed great character. Molnar said Hunter hit a drive that was close to going out of bounds, so he hit a provisional ball. That too went off target, landing a mere few feet from the first one. With one ball out and one ball in play, Hunter had inadvertently hit the exact same ball, so he couldn't tell the difference.
Rather than claim the ball in play was his first shot, Hunter penalized himself two shots. By doing the right thing, he cost himself a spot at districts, but Molnar said some things are more important than moving on.
"Brice did the right thing, the ethical thing, and that speaks volumes about the kind of character he has," Molnar said. "He didn't regret it at all. He felt he needed to do the right thing, which is awesome, and nobody will ever question his integrity."
The Knights made a push to reach the district level as a team, just missing out on the top-three qualifying spots by placing fourth at 366. New Philadelphia won at 349, Dover placed second with a 353 and Tri-Valley earned the third spot with a 355.
Hiland's youngsters helped the Hawks earn a spot at districts with a runner-up effort at sectionals when three of its first four golfers were quarantined due to COVID-19 concerns.
The Hawks returned for district play at River Greens and earned another trip to the Div. III state tournament by dominating play with a team score of 317. That was 40 shots better than runner-up Tusky Valley.
The Hawks were paced by Carter Mishler's medalist round of one-over-par 73 while Kenny Weaver continued his torrid pace with a runner-up medalist round of 79. Brookston Hummel added an 80, Garret Shoup carded an 85 and Nathan Kline shot an 88.
How dominant was Hiland? All five players placed among the top-10 scorers on the day, allowing Hiland to defend its state title at Sunbury Golf Club.
The Garaway Pirates didn't exactly have their A-game in the district Div. II golf tournament at Eagle Sticks Golf Course in Zanesville, but it was enough to capture yet another district championship.
Led by seniors Zehnder Gibson, who fashioned a 76, and Rendall Weaver, who shot a 79, the Pirates will return to state on the Scarlet Course at Ohio State University in Columbus as Garaway will try to duplicate or better its third-place finish from last season.
Charles Beachy added an 82, Emmet Royer carded an 87 and Michael Blauch tacked on an 89 for the Pirates. Medalist honors went to Sandy Valley standout Connor Ritter, who fired a brilliant 69 on his way to qualifying for state as an individual.