B. Radiant Wellness expands to Sugarcreek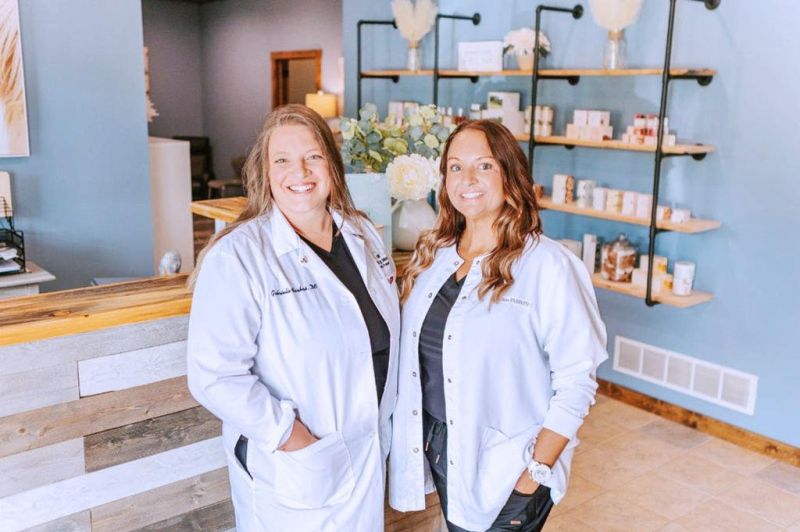 B. Radiant Wellness has expanded in Coshocton County and now has a second location in Sugarcreek.
"We've been in business a little over a year, and we just grew rapidly," said Tarah Jaras, owner of B. Radiant Wellness. "We moved across the street at our Coshocton location to a bigger building and kept the smaller office for our nail salon. We continue to add on services based on what our clients ask for and want."
The Tuscarawas County version of the wellness and restorative health business is located at 4118 Township Road 422 in Sugarcreek.
"We've always liked that area, and heading there made sense to us," Jaras said. "We already served clients from that area at our Coshocton office, so now they can stay closer to home."
B. Radiant Wellness offers many services including facial esthetics, medical weight loss and IV hydration injectables.
"All the spa services are there, and you can get your lab work done," Jaras said.
The Sugarcreek location also has a HOCATT, or hyperthermic ozone bed.
"It's the ultimate wellness bed," Jaras said. "It can treat multiple different conditions. We see a lot of people with aches and pains, arthritis, fibromyalgia, and athletes use it for muscle and tissue repair. It helps build stamina and endurance and can be used on anyone 12 years old and up. It's super popular."
Podiatry specialist Dr. John Smilo will have office hours there, and so will Rajene Fox, a mental health nurse practitioner. Dr. Gabi Farkas is part of the wellness team, and Jaras is a nurse practitioner.
"I like to make people feel better," Jaras said. "Women often forget about self-care. I like to see people take some time and focus on themselves."
The Sugarcreek office is open Monday through Friday from 10 a.m. to 6 p.m. and Saturday from 9 a.m. to 3 p.m. For more information, call 330-852-5610. An open house with raffle prizes, a food truck and vendors will be held Friday and Saturday, Oct. 6-7 from 10 a.m. to 6 p.m.