Get, give and gather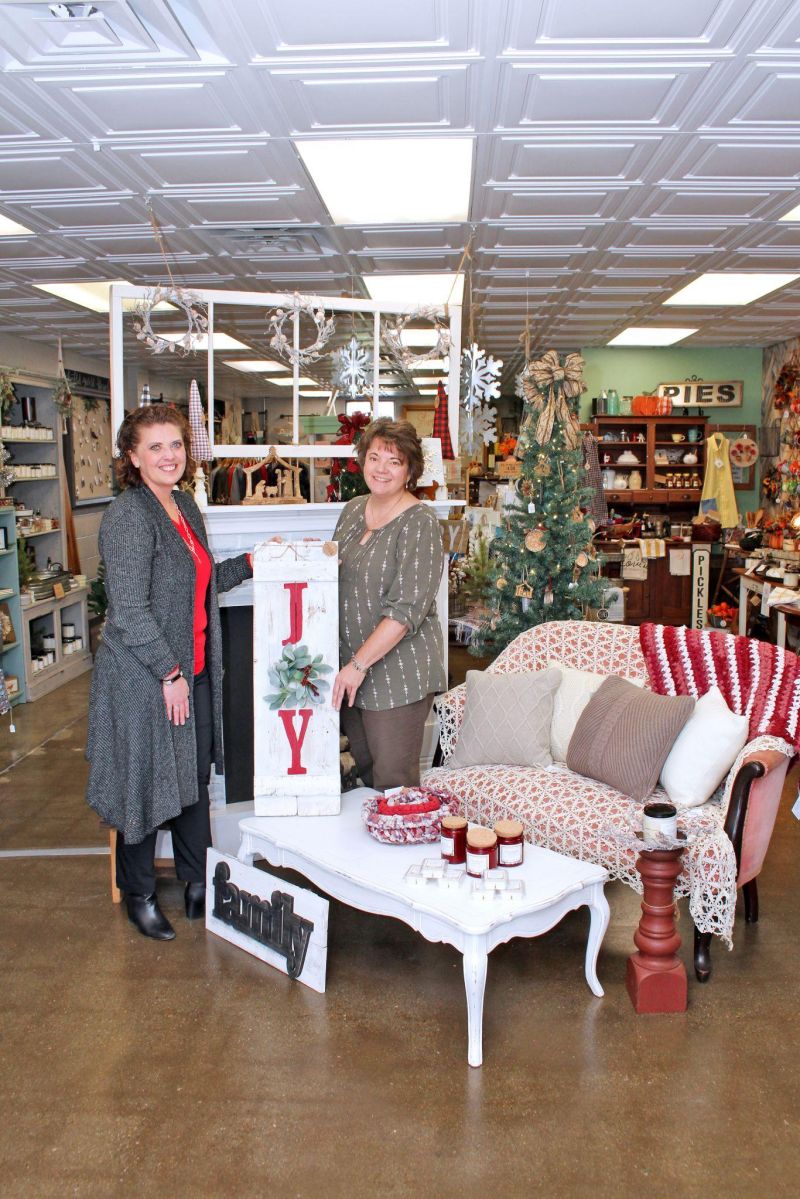 When you buy from a locally owned business, your dollars stay in your community, supporting your friends and neighbors, said Stacey Ubelhart Barrett, events and operations coordinator for the Orrville Area Chamber of Commerce.
That's why the Chamber, under the tagline of "Connecting Communities, Expanding Possibilities," is encouraging the community to "get, give and gather" locally this holiday season.
To show appreciation to the community for spending their holiday dollars locally and for sharing their experiences on social media, the Chamber will present the 12 Days of Christmas Giveaways sponsored by McElroy Packaging. Twelve lucky winners will receive gifts ranging in value from $50 - $1,500. Drawings will begin on Dec. 6 and will include the following prizes:
Day 1- The J.M. Smucker Company Store & Café gift basket.
Day 2- Kidron Merchant Association gift basket.
Day 3- Gift card for a live Christmas tree and ornaments – donated by Jus B Media.
Day 4- Doylestown Thrive gift basket.
Day 5- Orrville gift basket – donated by Heartland Point
Day 6- Two tickets to the Diamond Project Theatre Show – donated by The Galaxy.
Day 7- Prepared family holiday meal - donated by Buehler's Fresh Foods
Day 8- $250 gas card - donated by Spherion.
Day 9- Allium Naturopathic Health gift basket.
Day 10- Huntington Bank gift basket.
Day 11- $750 gift card to Stoller Lawn & Garden - donated in partnership with MT Business Technologies and Farmers National Bank.
Day 12- $1,500 Cash – donated by McElroy Packaging.
"Holiday Connections encourages the community to pause and choose to make a local impact by shopping, giving and connecting with your neighbors, friends and family close to home," said Lori Reinbolt, chamber president.
Participating in the Holiday Connections promotion to be eligible for prize drawings is simple. When you "get" something from a participating local merchant, "give" something to a local charity, or "gather" at a participating attraction, post a photo of your experience on social media such as Facebook, Twitter or Instagram, tag the Orrville Area Chamber of Commerce (@OrrvilleChamber), share where you are, then use the hash tag #getgivegatherlocal. There is no limit on the number of times you may enter.
Buying from locally owned retailers, Barrett said, is the "get" part of "Get, Give and Gather."
"It's easy to shop at those big box stores or to go online and click," she said. "But when you make that purchase, where is your money going? Chances are it's leaving Orrville and going to corporate headquarters across the country. By shopping at independently owned local shops, you may find some unique items while helping to keep a local merchant's dream and business alive. It's a way to show that you appreciate their presence in the community."
Retailers participating in the Holiday Connections promotion will have a sign in their door and promotional items throughout their stores.
Meanwhile, Barrett said, the beneficiaries of many charity organizations in the Orrville area could use your support.
That's the "give" part.
"People all over the world need help, and there are many opportunities to go online and make donations to good causes," Barrett said. "But how about the people right here in your community? When you support local charities you can see first hand how your generous giving has impacted people's lives. It's not just about writing a check. It's making a connection to improve a situation you can witness."
One of the joys of the holiday season, Barrett said, is gathering together for fun with friends and family.
"That's what the holidays are all about, and there are many places in the Orrville area where you can spend time and make memories with the people you care about," she said.
Barrett noted that Orrville Area Chamber members are located throughout eastern Wayne County. This promotion allows for more members to be highlighted and to connect members and consumers in different communities.
For a complete list of Holiday Connections participants visit www.orrvillechamber.com/Holida... or follow @OrrvilleChamber on Facebook.
You can learn more about the chamber by visiting OrrvilleChamber.com or by calling 330-682-8881. The chamber office is located at 132 South Main Street, Orrville.