Alice Noble Ice Arena has potentially healthy future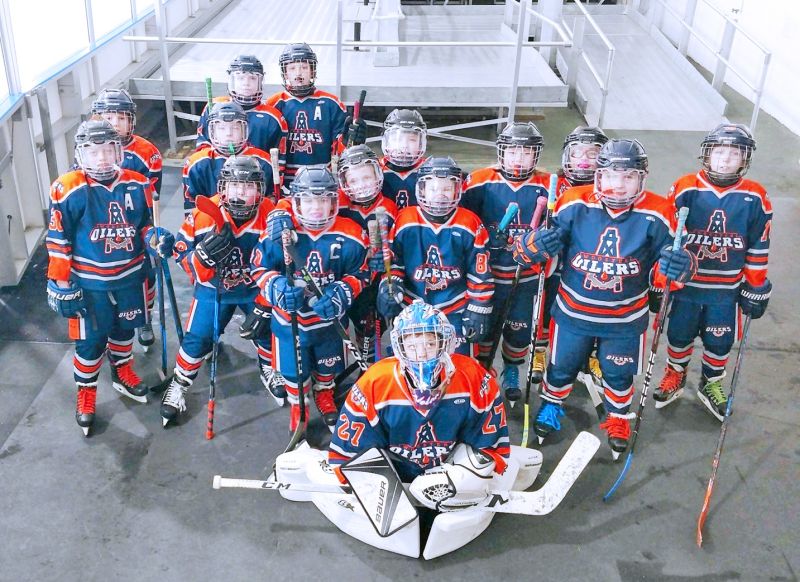 The unique programs offered at the Alice Noble Ice Arena can be contagious, said Penny Vanata, who does community outreach for the facility.
"We have a family whose members all recently got involved in our Learn to Skate program," Vanata said. "It started with the kids in the program. Then the father joined a couple weeks later. Then a couple weeks after that, the mom joined. It's a wonderful program that everybody, despite their age, can get involved with. That makes it a perfect activity that the whole family can enjoy together."
Most of the rink's foundational programming, Vanata explained, centers around the Learn to Skate and Learn to Play Hockey programs. And those programs, she was excited to announce, will continue to be offered for at least the next three years.
Other unique programs will remain as well. "Our Woo Skate Club after school program and Woo Summer Camp are both unique programs that offer skating as well as many other components that you would not find in most summer camps or after school programs," Vanata said.

That's because the community, faced with the possible closure of the facility at the end of 2019, rallied together to keep it open with individual pledges and sponsorships totaling nearly $200,000 per year for the next three years.
Because of continuing annual operating deficits, the Donald & Alice Noble Foundation, which has subsidized the ice rink since 2002, said last fall it planned to turn the facility over to the Wooster City Schools to be converted into an indoor turfed athletic field. However, the foundation said it would consider keeping the rink open if the community could raise at least $150,000 per year for the next three years to close the annual deficit.
"We're thrilled with the support that we've gotten from the community, and we're thrilled to know that we're going to be open for three more years," said Jay Robinson, who has coached youth hockey at the facility for almost 10 years. "We hope to come up with a business plan to keep us going strong for a long time after that. Losing the arena would have been a huge loss for Wooster, Wayne County and surrounding communities. It's amazing how many children the arena has touched over the years."
Vanata said the community's financial commitment not only has kept the ice rink open, but also more programing is on the agenda. "We hope to be adding programs right away," she said. "We've started off by hiring Michelle Koewler as our new Learn to Skate director, and we've gone back to the United States figure skating game plan as a basis for our lessons."
Indicative of new programming the rink will add, Vanata said, is Tot Time, a parents' "morning out" program that offers them time on the ice on two mornings each week while kids age 2 1/2 to 6 enjoy music, crafts, games and skating.
"We hope to add additional morning programing," Vanata said " Our summer camp is always very strong, so that's going to be back. We've seen a lot of growth in our Friday night public skate time, and we now have disco lights, which makes it a lot of fun for the youth in our community."
The arena's adult beginner Learn to Play Hockey program, Vanata said, is unique for the region. "The program started four or five years ago with two teams, and we're up to 16," she said. "We get people from all over the place who come to play adult beginner hockey."
Robinson said the community's efforts in raising close to $600,000 in just about a month "seemed to make a pretty big impression on the Noble Foundation."
"We are indebted to the foundation for all that it has done over the years and for its commitment to keeping our rink open," Robinson said. "We're very grateful to the community and all of the businesses and individuals who made donations. It's pretty crazy that we were able to go so far above our goal. It really demonstrates the love affair the community has with the ice rink."
Robinson said the Noble Foundation will be more involved in the operation of the arena going forward. "Don Noble will be a part of our management team," he said.

The Alice Noble Ice Arena is located at 851 Oldman Road in Wooster. You can find more information by visiting NobleIce.com and Facebook: @alicenobleice or by calling 330-345-8686.