Gospel Shop garage sale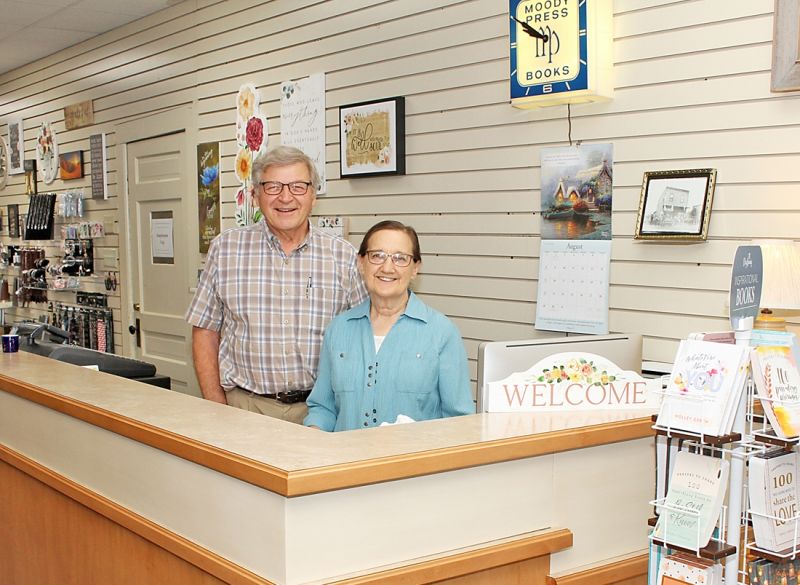 It's true you don't know what you have until it's gone.
The founder of The Gospel Shop, David Stutzman, turned 100 years old on Sept. 24 last year.
"He had macular degeneration, so he could not see well at all," said Rhoda Mullet, who owns The Gospel Shop with her husband, Freeman Mullet. "My sister and I would go to his house every evening and read to him. He was a retired minister and had lots of books. He liked to tell people he had new eyes on order, but he didn't know when they were coming."
That Christmas, Stutzman passed away, having suffered a stroke two days before.
"He got his new eyes for Christmas in heaven," Mullet said.
After an absence on the calendar last year due to the coronavirus pandemic, The Gospel Shop's 24th garage sale is returning Thursday through Saturday, Oct. 21-23.
"About 25 years ago, we were doing inventory, counting everything in the store and storage, and I think it was my dad who suggested a way to free up some space," Mullet said. "That first year we got busy, and we divided the garage in half, made it presentable, set up a little store, and marked everything 50-90% off and held a three-day garage sale. People loved it."
With an ever-expanding inventory, they decided to do it again the following year, starting a tradition that soon took over the other half of the garage.
Since its opening in 1967, The Gospel Shop has been more than a bookstore.
"We have something for everyone, and if we don't have it, we'll put it on order," Mullet said. "We have a lot of nice children's books, plush Ty animals, CDs, DVDs and Kerusso T-shirts. We sell a lot of boxed cards — the card shop, as we like to call it, is a room in itself — and this time of year we have the Christmas room."
During the garage sale and year round, The Gospel Shop holds inspired gifts ready to be seen through new eyes.
"My dad felt there needed to be a place with a nice Christian atmosphere downtown," Mullet said. "When my dad opened The Gospel Shop, someone told him he lit up the whole town."
Find inspiration Monday through Thursday and Saturday from 8:30 a.m. to 5 p.m. and Friday from 8:30 a.m. to 7 p.m. at The Gospel Shop, 112 E. Main St., Sugarcreek. The phone number is 330-852-4223, and you can visit GospelShopSugarcreek.com.