Lehman's celebrates with Made in Ohio event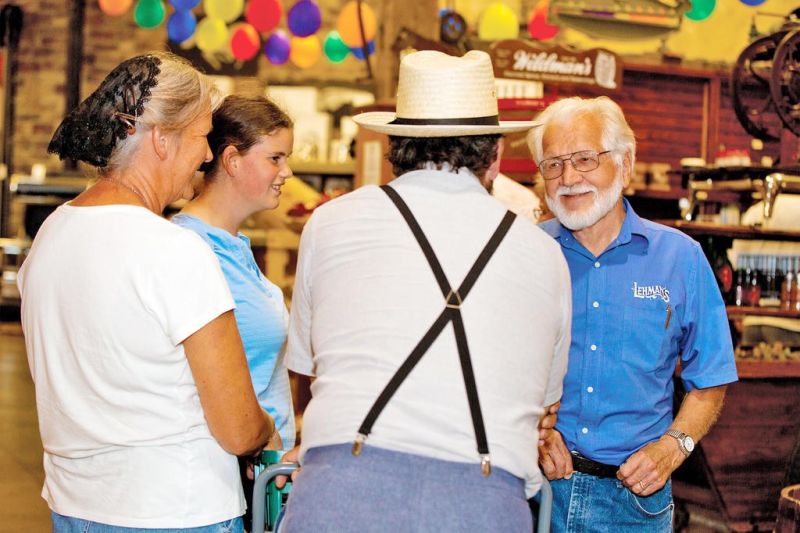 Not long ago Glenda Ervin took a phone call from a Lehman's customer who had called to complain the mugs she had purchased were not all uniform in appearance.
"She didn't understand that is the charm of our products," said Ervin, assistant vice president of marketing. "That particular customer didn't realize that we take pride in our products being handcrafted, instead of the kinds of products you might buy at Target."
To celebrate their philosophy, Lehman's will hold a Made in Ohio event on Saturday, July 6 from 10 a.m. to 3 p.m. at its Kidron store.
Ervin said, "We realized we have between 50-100 local vendors within 50 miles or so of us. We wanted to have an event where customers could interact with their favorite vendors of products made in Ohio. Vendors are going to demonstrate, and customers can sample, try and purchase their favorite Ohio-made products."
Ervin said Lehman's stands for a simple way of life. "It might be easier if we didn't," she said. "But we believe local, handmade products are the honest way of simple living."
According to Ervin, Lehman's use of local vendors allows the vendors to work at home and pass along skills and traditions to the next generation. "If there are no more butter churns being made, no one's going to know how to make homemade butter," she said.
Ervin said the event includes Mosser glass, among other products and vendors. "This family-owned and operated business makes some of the most beautiful glassware we've seen. Their classic designs and careful craftsmanship may just remind you of a different era. Each piece is made following a time-honored method of pressing glass, from using cast iron molds to polishing and annealing (which the latter takes 3.5 hours alone). The results are stunning."
Ervin said a very local product is a woven denim rug. "Denim jeans are tough and durable, but they don't last forever. The volunteers at MCC Connections in Kidron recycle old jeans by making denim rugs after the knees wear out," she said.
Also available are scented pie dessert candles that are handcrafted by the developmentally disabled. These dessert candles look good enough to eat and can be purchase as a gift. Two sizes are available: 5 inch and 9 inch.
Eli and Mattie doll bunk beds will be available. Crafted of smooth, solid oak by Amish woodworkers, this toy furniture can be passed down from child to child for generations of play.
All-natural beard oil will be available. Made in the area, this beard oil is blended with only all-natural ingredients — grape seed oil and essential oils — so it naturally allows moisture to soak into the facial area of one's beard.
"These are only a few of the items that will be featured," Ervin said.
If supplies of certain products run out at the event, customers can be placed on waiting lists and otherwise obtain any products displayed.
The event also will feature the Cedar Valley Cloggers from Wooster, a traditional Appalachian clogging group who will entertain from 11:30 a.m. to 12:30 p.m. In addition there will be a free goat yoga demonstration with Goats and Pose from Wooster from 9-11 a.m.
Ohio Magazine readers have named Lehman's as "the best destination in Ohio's Amish Country" for the last four years.
Lehman's is located at 4779 Kidron Road in Kidron and online at www.lehmans.com.