Search is on for new director at Main Street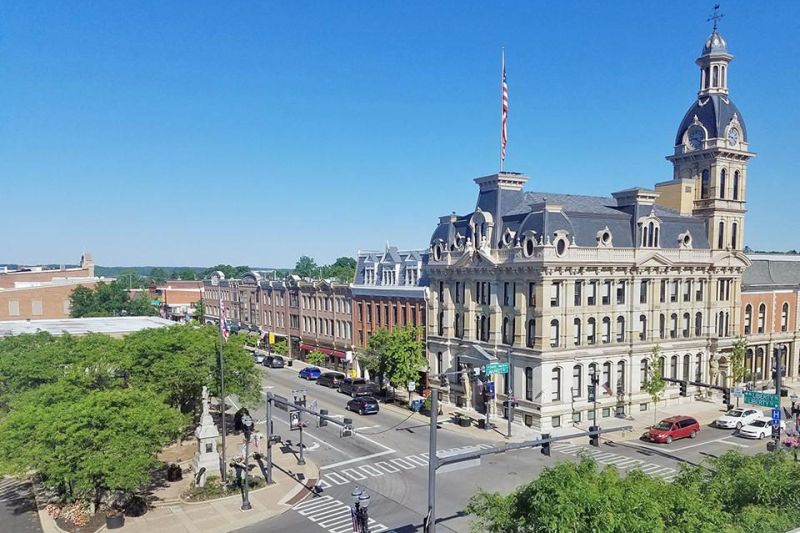 There are big shoes to fill in Wooster, and a search committee is actively seeking candidates to fill them.
Interviews will soon begin to find a new executive director for Main Street Wooster. Sandra Hull is retiring from the position after a 32-year career of leading the effort to maintain downtown Wooster as a thriving setting for both businesses and residents.
"Sandra has been there from day one and has been a builder from day one," said Greg Brunn, chair of Main Street Wooster and the search committee. "She is moving on to other interests, but she has had a hugely successful career during those 32 years."
Brunn said Main Street Wooster will look to its new director, whomever that may be, to continue to build on that success while bringing a new outlook to the process, a new way of seeing things.
"We have created one of the best Main Street organizations in Ohio, if not in the United States. We'll be handing that baton off to new hands, to build on what we've achieved and get us to the next level," Brunn said.
Past Main Street Wooster chair Mike Mariola said the key reason the organization has been so successful is strong partnerships.
"The City of Wooster and Wayne County leadership have been a part of strategic planning all along the way. So many communities are not so fortunate in getting people on the same page and working together. It's all due to those partnerships and a lot of support from the community and residents. The downtown is an important part of the community, and we have been fortunate in having so many people recognize and support that," Mariola said.
"Add in the broader Wayne County community, Wayne County Economic Development Council, the Chamber of Commerce, schools, Wayne County arts and library," Brunn said. "All of them make Wooster unique. The amazing thing we have going for us is that all these organizations function fully as individual entities on their own but also come together to accomplish more than they could individually. And they still maintain autonomy. It's really a perfect mix."
Brunn said the new executive director will need to nurture and maintain those partnerships while also working on new projects and moving in new directions. "We could not do what we do without building on those critical resources," he said.
Brunn said the challenge for the new director is to find ways to continue to have the downtown utilized, both through business and housing.
"What can we do as an organization and with available resources to bring people downtown consistently?" Brunn said. "Perhaps the answer to that is housing, finding ways to revitalize the current housing space and encourage the creation of more. As long as we can provide opportunities to live downtown, that means more small groceries, shops and other small businesses. It means people have fewer reasons to go elsewhere to get what they need."
Brunn said downtown Wooster is critical to the success of the wider area. "When Main Street Wooster began, we had a lot of vacancies downtown. Now that is under 5 percent. Keeping storefronts full and active is a result of aggressive planning and strategy and benefits everyone," he said.
Brunn also credited a number of "quiet partners and philanthropists" who direct their attention downtown, helping to maintain successful momentum.
Brunn and Mariola said the search for a new director is going well so far. "We have a good number of candidates we're excited to talk to during the interview process," which Brunn said will begin in June.
"We appreciate all the interest in the position. We've made a strong push to get good, viable candidates to talk to," Brunn said.
More information is at www.mainstreetwooster.org. Applications for the executive director position may be made through indeed.com.