Shop local and spread hometown cheer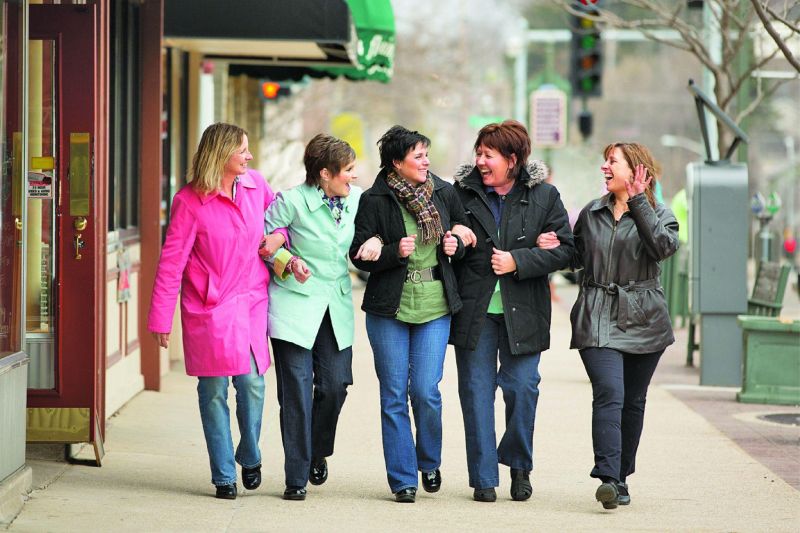 Black Friday and Cyber Monday are highly-anticipated shopping days that kick off the Christmas-buying season for many. While people anticipate Black Friday Nov. 29 and the accompanying Cyber Monday, Dec. 2, the members of the Holmes County Home-Owned, Home-Grown are encouraging them to consider shopping locally.
Shoppers don't have to travel far and wide to find great deals on Black Friday, or on any other shopping day, with huge bargains and plenty of variety available right here in Holmes County.
Plus, in doing so, their purchases are recirculated right back into the Holmes County economy, making it a win-win for everyone.
"On average, $45 for every $100 purchased at local, independent businesses is recirculated locally, in the form of wages, goods and services purchased locally, profits, and donations," said Bonnie Coblentz, HOHG chair. "In addition, local jobs are created and sustained by shopping locally."
Counties with higher percentages of employment in locally-based, small businesses have stronger local economies," Coblentz said. "Local businesses create locally owned supply chains and are the customers of other local businesses expanding opportunities for more local entrepreneurs.
Coblentz said small businesses also donate more than twice as much per sales dollar to local non-profits, charities, events compared to big businesses. Non-profit organizations receive almost 250 percent more support from small businesses than they do from large corporations.
Customer service is also enhanced. Unlike big box businesses and on-line shopping, local business owners are experts in their fields and can provide knowledge about their products and offer a level of customer service above and beyond that of big-box or online retailers.
"It's not only what you can buy from locally owned, it is what you can learn from them," Coblentz said.
Most importantly, loyal customers buy from local businesses because they can build reliable relationships with local business partners.
For decades, the Holmes County business community has prided itself on being able to provide quality products, strong prices and great service to those who shop locally.
"To us, it is about building relationships with people you can trust," Coblentz said. "We have an amazingly tight-knit community here in Holmes County that is built on trust and rapport. There is great value in being able to ask questions to people you know and trust who will help get you whatever it is that best fits your need."
Those who supports local entrepreneurs and make a point of doing business locally have made a commitment to continue to an ongoing culture of mutual support among local businesses.
Home-Owned, Home-Grown Holmes County businesses encourage your continued support of locally owned and operated business operations this holiday season. If you're interested in more information about Home-Owned, Home-Grown email HomeOwnedHomeGrown@gmail.com.