Warther Woodworking has new home in Dover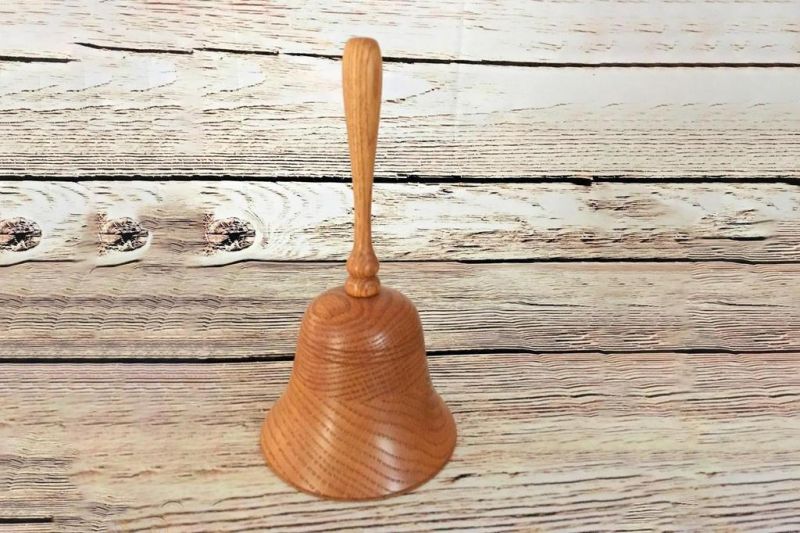 Dan Warther started making his wooden bells in the early 1980s while still in high school. Starting from an idea his mother gave him, Warther turned the bells on the lathe in the basement workshop at his parents' home.
"Mom sold a lot of bells in the museum gift shop, especially during the summer and fall tourism season. That kept me busy," Warther said.
After graduating from Ohio State University, Warther took a job in the greater Cleveland area. Missing the small-town lifestyle, he returned to Dover.
"After moving back to Dover in 1994, I worked in my garage for about a year, then expanded by renting a small building from my mom and dad until 2008 when I bought the building at 115 W. Front St. in Dover," Warther said.
Shortly after moving to Front Street, Warther opened a small retail storefront to sell his bells and other woodwares. After 11 years he realized the retail store took a lot of his time and kept him out of his woodshop. Warther decided it was time to scale back his retail and focus on his direct markets for his bells and bookends.
"I wanted to stay in Dover," Warther said. "So after evaluating my options, I chose to build a new shop on Depot Street."
As Warther Woodworking settles into its new home, they are planning a warehouse sale to reduce their retail items. Everything will be 40% off. The sale will run from Oct. 26-30 from 9 a.m. to 4 p.m.
In addition, they will be open late on Thursday, Oct. 29 with Bunker Hill BBQ serving from 4-7 p.m. One cutting board will be given away to a customer each day.
Warther Woodworking is located at 535 Depot St. in Dover.
You can find Warther Woodworking online at www.wartherwoodworking.com or on their Facebook page.