New Creation Fellowship gets ready for Parking Lot Jam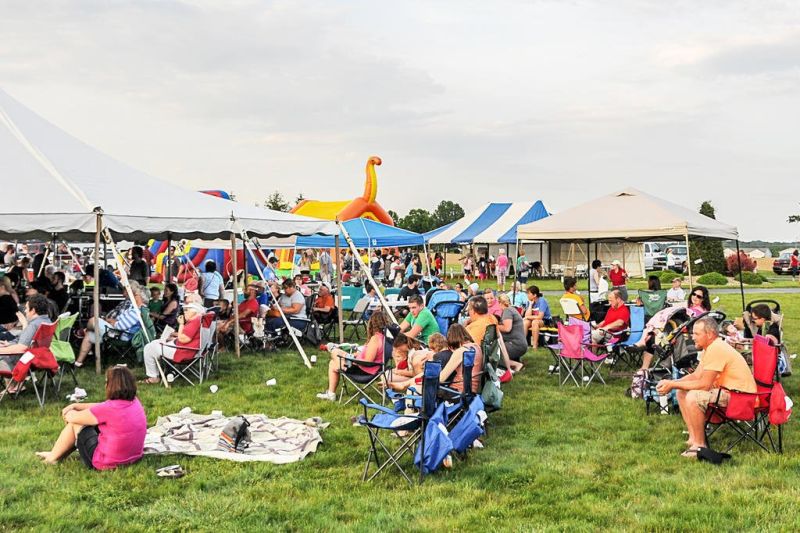 New Creation Fellowship will have its eighth annual Parking Lot Jam on June 1 from 5-9 p.m. There will be music, food, games for children and entertainment in a family-friendly atmosphere. The event is free.
New Creation Fellowship's worship team, Liberated, and Polen Band will perform throughout the evening. Liberated, specializing in old-time favorites with a southern gospel sound, will begin the evening performances at 5 p.m.
NCF's worship team will follow them with a mix of contemporary praise and worship. Tom Duplain, an illusionist, will perform at 6:30 p.m. The main stage attraction, Polen Band, will close the evening with worship music at 7 p.m.
A children's tent with carnival games and activities will be there. Children also can enjoy mini-train rides, a bouncy house and an inflatable slide.
Food will be served from 5-8 p.m. or while supplies last. Hamburgers, hot dogs, loaded nachos, coleslaw and ice cream are on the menu, along with a selection of beverages. All food, drinks and games are free.
Parking Lot Jam is located at Riceland Flow Care, 875 Kidron Road, Orrville, one-half mile south of state Route 30.
For more information visit the website at www.parkinglotjam.org or email parkinglotjam@n-c-f.org. Bring your own lawn chairs for seating.