Crooked Run 4-H club meets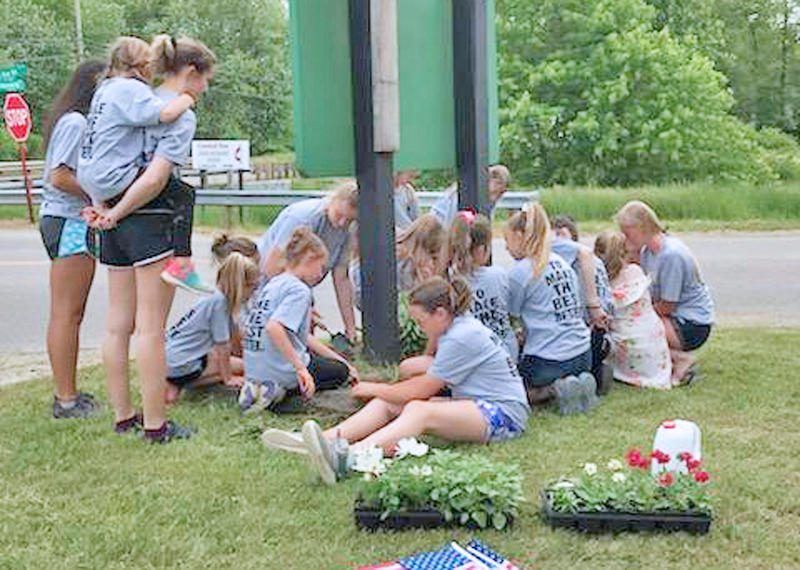 The Crooked Run 4-H club met May 22.
The club discussed upcoming events including 4-H camp, cleaning tables for the Sugarcreek Fabulous '50s Fling and creating a display promoting National Dairy Month at the Alpine Hills Museum in Sugarcreek. Members also were presented with their 4-H T-shirts.
Jilliann Borter gave a demonstration on color theory, Saysha Misko presented ways to test wool, Hadley Jarvis demonstrated tools in the sewing kit, Sophia Liedtke presented cake decorating and Layla Schwartz gave a demonstration on safety with dairy cattle.
After the meeting the club joined together for a community project as members planted flowers at the Crooked Run Road 4-H sign.