Northwestern Ruritans hold May meeting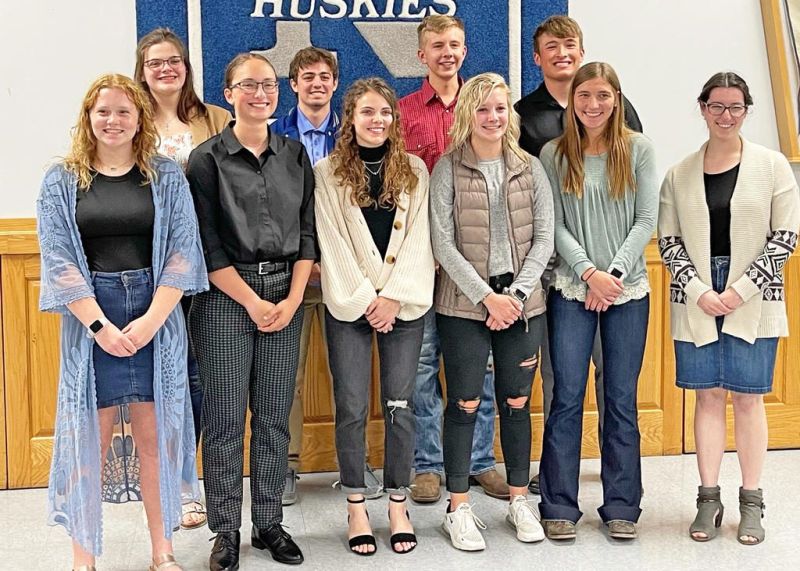 The Northwestern Ruritan Club met May 10 at Northwestern High School. President Kim Wellert welcomed members and guests: Wayne County commissioners Ron Amstutz, Becky Foster and Sue Smail; Congress Township trustee Bill Cletzer; Perry Township trustee Kent McGovern; and NWHS principal Randall Hafner.
The group joined in singing "America," and the invocation was given by Jim Johnson. All had chicken cordon bleu dinners prepared by school chefs Wendy Mole and Lorie Reusser.
Michelle Bowman's treasurer's report was approved subject to audit. Jamie Bowman reported the Parade of Flags will be up for Memorial Day (May 31), the NWHS graduation and Flag Day (June 14).
Chuck Beck reported the roadside cleanup of Route 301 between Pleasant Home and Lattasburg roads will be May 12 at 9 a.m., meeting at the Northwestern Middle School. Dick Wiley reported the annual West Salem bike race will be in July. The next club meeting will be June 14 at 7 p.m. at Northwestern High School. The club directors will meet that evening at 6:15 p.m. in the NWHS Library.
Members and guests adjourned to the auditorium for the presentation of scholarship winners. The students were presented by Hafner, who gave the students accomplishments and future plans.
Students were Samantha Barnette, daughter of Greg and Tina Barnette; Colston Cutter, son of CJ and Beth Cutter; Elizabeth Howman, daughter of Sara Howman; Valerie Imhoff, daughter of Bruce and Jamie Imhoff; Morgan McCoy, daughter of Carl McCoy and Denise Stoll; Dakota Rainsberger, son of Paskal and Dana Rainsberger; Desiree Smith, daughter of Chad Nussbaum and Randi Jo Brenner; Tamar Walton, daughter of David and Jennifer Walton; Craig Wellert, son of Craig and Carrie Wellert; and Emma Zemancik, daughter of Joe and Lisa Zemancik.
These scholarships will total $6,500, which will make a grand total of $161,580 given by the club to 430 students over 36 years. Recipients were presented certificates by club member/school superintendent Dr. Jeff Layton and Wellert.
Layton then announced the three Northwestern Ruritan Outstanding Businesses chosen this year: the Wayne County commissioners, Amstutz, Foster and Smail for ongoing funding of Title XX student counseling and support and school resource officer partnership; Congress Township trustees (represented by Cletzer) for their $40,000 contribution (approximately) to Northwestern Schools for COVID-related needs; and Perry Township (Ashland County) trustees (represented by McGovern) for their $20,000 contribution (approximately) to Northwestern Schools for COVID-related needs.
The commissioners and trustees were presented with plaques in appreciation of their contributions.
The meeting was adjourned with the recitation of the Pledge of Allegiance, followed by a cookie and punch reception.