A weekend of birding worth remembering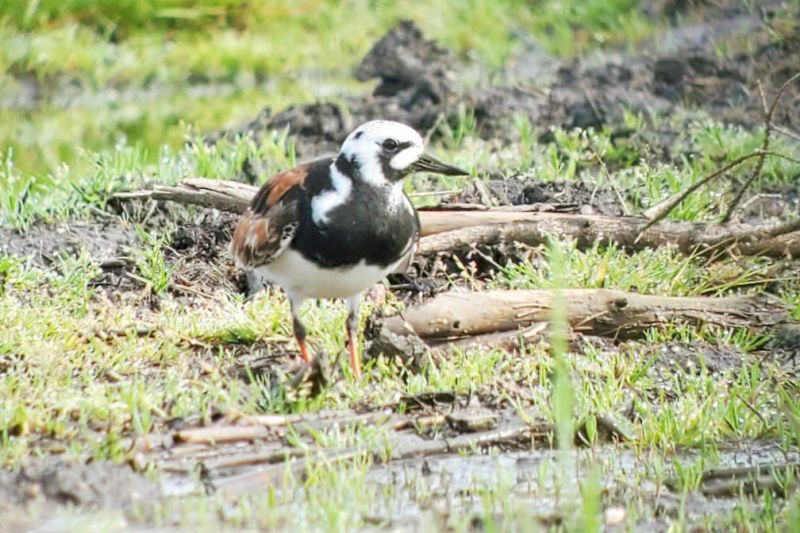 Songbirds are in serious decline, but there are still a lot of them out there, making their way back north for the nesting season. On May 15 the many days of cold weather finally ended, bringing southerly winds and a series of rain events. The birds that had stalled further south arrived in Northern Ohio and Indiana in huge numbers, stopping long enough for birders to enjoy them.
Here in the Goshen, Indiana area, we were birding for 13 hours on the 15th, finding warblers, thrushes, flycatchers and other migrant birds wherever we went. Starting at a local park in town, we soon had 20 warblers on the list including good looks at a mourning warbler.
In most cases there were lots of the same species including scarlet tanagers, eastern wood-pewees and many warblers and vireos. We then drove to Pigeon River Fish and Wildlife Area, where we found golden-winged warblers and a total of 30 warbler species. Several birders found Connecticut warblers, although they were hard to see, as usual.
Big day teams here in Northern Indiana and in the Bobolink Area of Ohio found many birds, especially on the 15th, but also on the 16th. A biking team here ended up with 166 species, an excellent total for this far north. At least one of the Bobolink Area big day teams had a total of 173 species, more than we got on any of the big days I took part in over the years. There are a lot of very good birders out there these days.
There also have been some rare birds found over the last week or so. A black scoter was at Pleasant Hill Lake, and a glossy ibis was seen by many at Prairie Lane in Wooster. A second glossy ibis was found in Stark County. A least tern was at Wilderness Road in the Funk Bottom Wildlife Area.
There were rare shorebirds at Funk as well, including a whimbrel, sanderling and western sandpipers. Here at Wakarusa, Indiana there were two beautiful ruddy turnstones. Not far away there were two black-necked stilts and a marbled godwit. A yellow-headed blackbird was found along a rural farm road east of Goshen.
There were so many unusual birds reported that whenever a phone rang, we were sure it was another bird to chase. We didn't find all of them, but it certainly has been a lot of fun.
From Cleveland came the news that they had a record "fall-out" of birds at Wendy Park on the Lake Erie shores. Jen Brumfield, who has seen more birds around Cleveland than anyone else, said it was unlike anything she had ever seen. There were warblers, thrushes and flycatchers everywhere. It evidently had to be seen to be believed.
I had one similar experience. It happened many years ago when a group of us drove to Point Pelee on the Ontario side of Lake Erie. We happened to hit a day when huge numbers of migrant birds crossed Lake Erie, arriving exhausted on the little peninsula of land where we were birding. The numbers of birds were amazing. We walked along trails with hundreds of birds all around us, oblivious to anything except resting and foraging after the difficult flight across the big lake. It was a day I will always remember.
Good birding!
Email Bruce Glick at bglick2@gmail.com.