A wonderful month comes to a fine end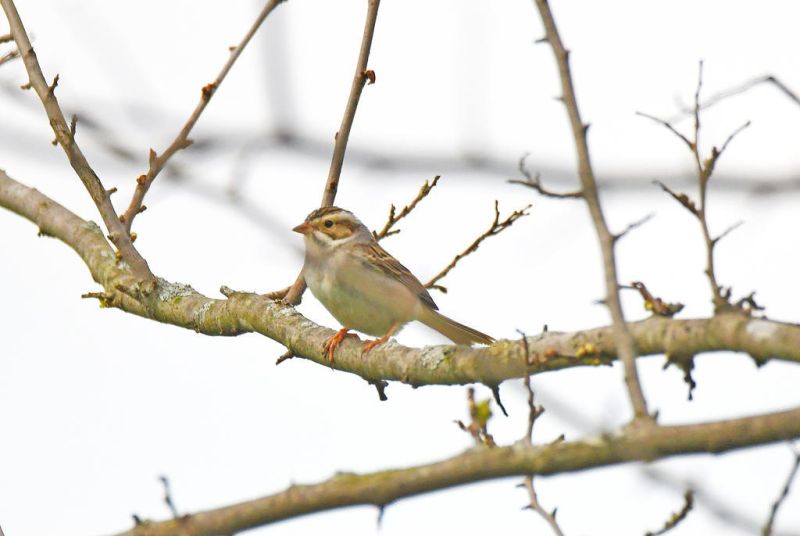 The last two mornings we did some birding early in the day. The temperature reached 89 F both days, and we saw virtually no migrant birds. It could have been the end of June, not May.
Sure, there are still some migrants coming through, hopefully including a Connecticut warbler that we can add to our May list. There might be some new shorebirds yet. However, for the most part we are now into the nesting season. Several Baltimore orioles are on their hanging nests close to our place, and we've seen other nests being constructed. A photo of a hummingbird in its tiny nest showed up on Facebook.
We had good, close looks at a singing clay-colored sparrow near Goshen this week. The late flycatchers are here with several local alder flycatchers and numerous willow and acadian flycatchers as well. A few olive-sided flycatchers have been reported, one of them calling near our place.
When we look back over this spring migration, most of us will consider it excellent. The combination of many cold days and north winds gave way to south winds and warm temperatures, opening the door for millions of birds to pass through our area. Rain and storms slowed their progress enough for birders to have some memorable days. That is what we hope for each May, and it doesn't always happen.
A first state record white-tailed kite was found by a birder on May 23 at Woodbury Wildlife Area. Photos were taken, and the word went out, bringing Ohio birders on the run. For several hours that evening and probably most of the next day, the search went on, but as far as I know, the kite was not relocated. Hopefully it will show up somewhere else in Ohio, giving birders a chance to see this beautiful raptor.
I almost got in my car and headed east from Indiana but decided to wait to see if the bird was refound. I love the Woodbury area and for years did a grassland survey there, marveling at the numbers of Henslow's sparrows, prairie warblers and many other birds (and ticks).
I just read a brown pelican was photographed at Apple Valley Lake in Knox County. This is another great Bobolink Area record. The bird was still there on the evening of May 25. Another least tern showed up in Ohio, this one at Alum Creek Reservoir, north of Columbus.
Jen Brumfield continues to be in the birding news in Cleveland. This time she found a scissor-tailed flycatcher, her 315th species in Cuyahoga County. Most birders would love to see 315 in the entire state, let alone in one county. Jen is amazing.
Locally a greater scaup and a king rail continued at the Killbuck Marsh Wildlife Area. A western meadowlark was heard recently but couldn't be relocated. A Connecticut warbler was found at The Wilderness Center, near Wilmot.
Here in Northern Indiana, the three-month spring birding contest is about to come to an end. It looks like the total may be around 240 species, higher than normal, without any of the northern finches. It's been a fun spring.
Good birding.
Bruce Glick can be emailed at bglick2@gmail.com.