Smith, Jr. wins 300th game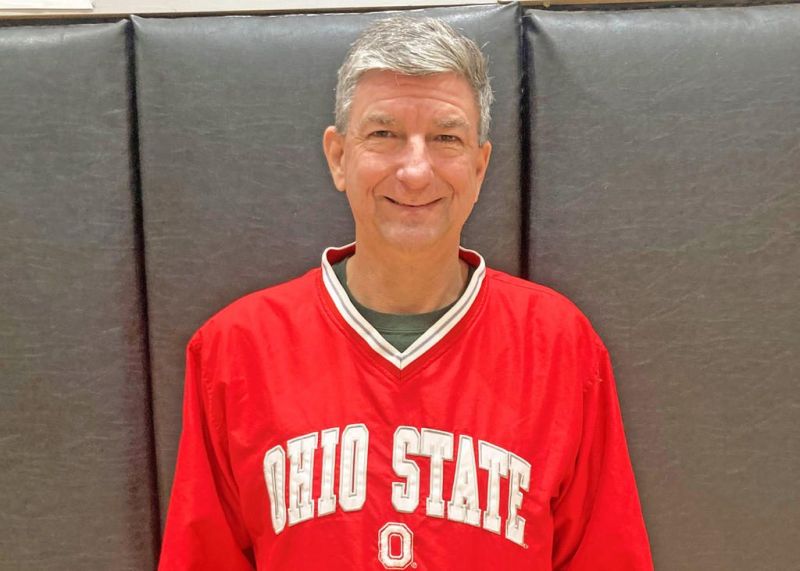 Orrville alum Steve Smith, Jr., the son of the late Wayne County Sports Hall of Famer Steve Smith, is in his 24th season as head boys basketball coach at Tampa, Florida's Robinson High School.
Smith reached a major milestone on Jan. 20 when he defeated Jefferson 82-58, giving him his 300th career win at the inner-city school.
"I don't have a killer overall record. It's more of a Lenny Wilkens-type of record: a lot of wins and losses," Smith said in reference to the NBA All-Star player who went on to post a 1,332-1,155 coaching record including 574-316 with the Cavaliers from 1986-87 and 1992-93. "It's kind of hard to believe it's been 24 years as head coach here. Time goes by fast, but I've enjoyed it. I've coached a lot of great kids."
Smith, Jr. has directed several Robinson teams to the 5-A Sweet 16 including his 2011-12 team that went 23-6 and lost to eventual state champion Jesuit by just five points in the regional. There are eight divisions in Florida, with 8-A the largest.
Terrence Leather, a 6-foot-9 standout who went on to star at the University of South Florida and play professionally in Europe, is the best player Smith, Jr. coached.
Asked what similarities he has to his dad — Steve Smith, Sr. had a 456-136 record, won three state titles at Orrville and went 513-168 overall — Smith, Jr. took some time to think about the answer.
"I'm obviously not as good of a coach as he was," said Smith, Jr., who owns a 300-288 record and also is a math teacher. "I try to coach the way he did as far as really caring about the kids. That's something I'm proud of."
Smith, Jr. is a 1986 Orrville graduate and played for his dad on the Red Riders.
Smith, Jr. has a son, Steven Smith, who's a sophomore at a nearby Tampa high school and runs cross country. His mom Donna and brother Rocky live in Orrville.