Mast ready to place $3 million into Holmes County investment plan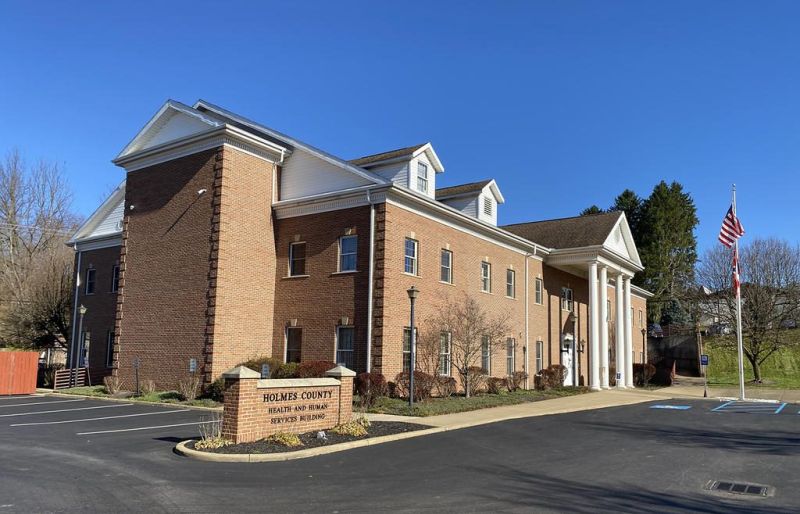 Holmes County treasurer Leslee Mast met with the Holmes County commissioners on Monday, Nov. 16 via Zoom and said the county currently has $3 million ready to be invested.
Mast said the county currently has a large investment through U.S. Bank, and she reported to the commissioners that she would like to invest the current available funds there as well.
Mast said while those funds already invested with U.S. Bank could be withdrawn at any time, there would be a penalty for early withdrawal should the commissioners want to use those funds to support a large project.
"It would be nice to wait until maturity so there would be no penalties," Mast said of the funds with U.S. Bank.
Mast said the county will collect real-estate taxes again in February 2021, meaning an additional amount of income available to the county.
"We are looking at gaining another $3 million there," Mast said.
Mast said the county also has around $3 million already invested with U.S. Bank, as the county continues to create a rainy-day fund.
The commissioner voted to allow Mast to invest the current available funds in U.S. Bank, recognizing the county would incur a penalty if the funds are needed in the immediate future.
While the commissioners have yet to commit the money to any specific game plan, one area of focus with the funds could be to support the proposed health building project on Glen Drive that the commissioners hope will someday soon provide a new home for the Holmes County Health Department.
"When this COVID thing is under control, we will make that decision," commissioner Joe Miller said. "It's going to take some time, but it could happen if things start going really well."
"Right now it is just in the planning stages, and we haven't moved forward with anything solid," commissioner Ray Eyler said of the health building plans.
Mast said the funds will be transferred to U.S. Bank through Meeder Investment Group, which handles the county's investment funds. She said the county entered into a partnership with Meeder to expand the county's portfolio.
"There are certain things as an investment group that they can invest in that we can't," Mast said, "and because of that, it has grown our interest and investments."
That has left Holmes County in a very good position financially, something this current group of commissioners has worked hard to create.
The funds available to invest have grown through payments from the state and savings through keeping close tabs on the county budget, where county departments worked hard to stay under their budgets.
Sales tax continues to be one of the driving forces that has aided the county's climb to generating $3 million of investible funds, and the month of October continued the trend of high sales in Holmes County.
After down months in May and June due to statewide shutdowns of businesses, Holmes County's economy has responded with four-consecutive months of seeing a rise in sales tax.
According to Holmes County auditor Jackie McKee, the 20.05% rise in sales tax over what was received in 2019 marks yet another high-water mark for the county. That comes on the heels of the prior three months that averaged around a 16% rise in sales tax compared to 2019.
Year to date there has been a recorded amount of $8.69 million in sales tax in the county, compared to $8.02 million in 2019 and $7.55 million in 2018.
"Our sales tax has probably doubled over the past 10 years," Miller said. "We have a great bunch of elected officials who don't spend frivolously."
While there may be nothing definitive in terms of financial need right now, the commissioners said it was a good feeling knowing the county is in position to come up with funds if and when they are needed.
The commissioner passed a request for a line-item transfer from Wastewater System Improvements money to the Winesburg Wastewater Treatment Plant in the sum of $50,000.
"We have been working on this one for a long, long time, and we are really happy to see it progressing," Miller said of the wastewater treatment facility in Winesburg. "It looks like the system is slowly but surely going to happen. It is still in the drawing process with W.E. Quicksall & Associates. Infrastructure is what keeps Holmes County moving ahead."
The progress on the wastewater facilities in Winesburg has been in the works for some time, and commissioner Rob Ault said, "We have been in some black days, but we see daylight ahead of us."
Tim Morris, director of Holmes County Buildings and Grounds/Solid Waste, reported the high winds the county faced on Sunday, Nov. 15 did only minor damage to the Millersburg courthouse clocktower covering. He said a bungee strap was torn loose and a small corner of the covering opened up, but it was easily replaced.
Morris also said the refurbishing progress on the courthouse clocktower and roof is going well, and MidState workers are making strong progress. According to Morris, the company should be able to begin placing copper on the tower soon if the weather remains decent.
"The weather has been really good, and we have only had one bad day that caused them to stop working, and it was a day they were taking things up on the crane," Morris said. "That is the only time they have lost so far, so they are on track to finish up this year."
Morris also said Melway Paving is preparing to move in to blacktop the parking area at the new Ohio State Extension across from the courthouse, which remains a very busy construction area. After the paving is finished, the lot will be marked, signage will be erected and that project will be complete.
The topic of the recycling contract bid also was discussed. Ault said the contract bid is ready to be posted, and the county should have a recycling contract soon.