Ego-less Comets had turnaround season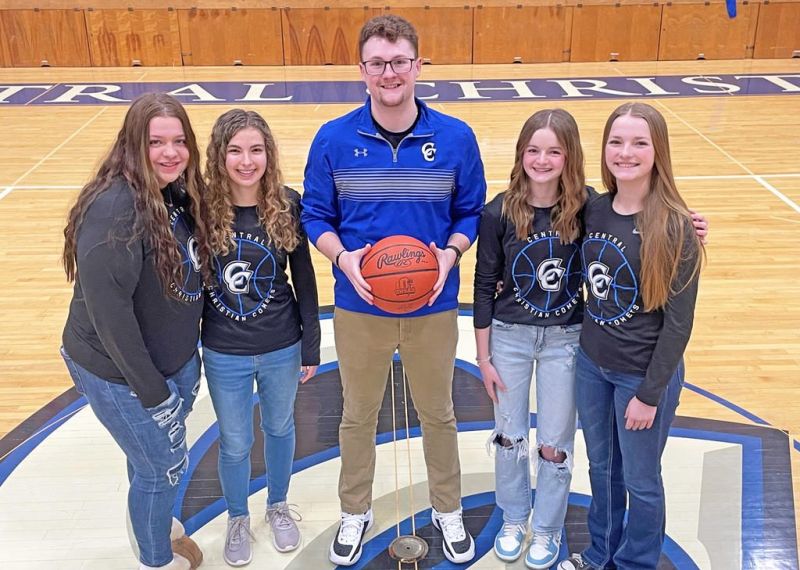 One of the area's surprise teams this winter was the Central Christian girls basketball squad.
The Comets improved from just one win last year to a respectable 9-12, with a future that looks even brighter.
Brock Holmes made his debut as a varsity head coach, and the transition from coaching boys to girls far exceeded his expectations.
"It was one of the coolest things I've ever been a part of," said Holmes, 24, a Waynedale graduate who coached boys basketball at Hillsdale Middle School last year. "At Hillsdale I lucked out with having great kids. Here at Central Christian, I've been very fortunate again. I had girls with no egos who just wanted to get better by coming in each and every day and working hard."
Instead of being discouraged by the fact the Comets were coming off a one-win season, Holmes told the team on his first day, "It's only up from here."
"I established the mantra of climbing the mountain," said Holmes, who helped coach in the Ohio Storm AAU boys program for several years, along with his dad Tom Holmes. "That was something that we believed in every single day, and I watched them work each day to get better."
The Comets actually started the season 0-6 as they dealt with injuries but gave Holmes his first varsity win after defeating Crestline 41-37 in overtime on Dec. 16.
"Once the girls came back after the New Year, we started off 7-2," Holmes said. "Of course, it's my system we're using, but I'll only take 10% of the credit for what the outcome of the season was. They're the ones who did all the work and executed, so that's awesome."
Freshman Maclaren Fry was named first team in the Mid-Buckeye Conference. She was fourth in the conference for scoring 12.5 points a game and tied for first in steals per game after averaging 4.8 thefts overall and 6.5 in the MBC.
The Comets, who were fifth in the MBC with a 3-6 mark, will return four of five starters and their entire bench. Seniors Athena Bowers and Rose Etungano will be missed for their leadership.
Along with Fry, returning starters are Abby Hewitt (5.2 ppg), Saralyn Stjernholm (4.5 ppg) and Micah Kozel-Steiner (4.8 ppg, 7 rebounds per game).
"We were very young, so we have a good opportunity to keep growing as the years move on," Holmes said. "Loudonville has dominated our league, but a number of the other teams are graduating their top players. I really think we have a chance to make a big splash next season."