Good Friday gathering April 15 at 2 sites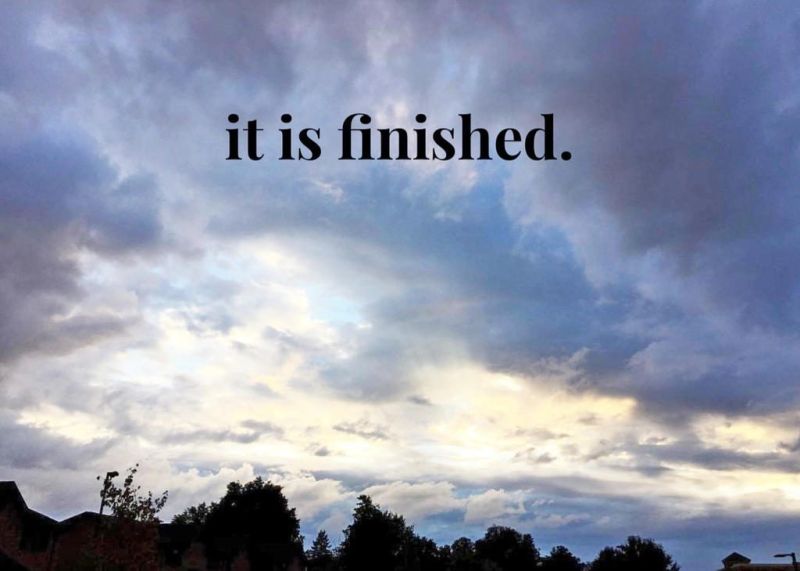 The backbone of any community is people, but recent years have held a splintering, a soft series of fractures that, while thin, cause great pain. The key to healing that pain is connection with others.
Good Friday signifies a moment of darkness along with the expectation of coming light.
Local church leaders are looking to bring a moment of respite to the area populace by once again holding the Good Friday community gathering.
The gathering will be held at two separate locations this year on Friday, April 15 at 7 p.m. — the Perry Reese Jr. Community Center and the Ohio Star Theater at Dutch Valley. The event also will be streamed live at www.goodfriday.one.
All churches in Holmes and surrounding counties have been invited. The public is welcome.
"How do we work together as local churches? How do we show unity?" asked Jeff Hochstetler, head pastor at Berlin Mennonite Church. "Paul talks about one body and many parts and how those parts can look and act very differently. Unity and uniformity are not the same thing."
Mobilizing many moving parts has been the goal for organizing the event, gathering up the rough edges and making it a cohesive effort. Different churches and organizations have all played a part in bringing the evening together, from organizing communion to making sure the venues were secured. Lots of planning goes into an event that could reach high numbers of attendance.
"Our vision is to gather as one church, not a church," said Larry Kaufman, lead pastor at Grace Church.
Local area pastors have brainstormed together for the event, leading them to choose sites where folks can gather to observe Good Friday as one body.
An evening of worship and the partaking of communion is planned for each venue. Pastor Larry Hasemeyer of Gateway Fellowship will share a message at the Reese Center, and Pastor Don Stubbs from The Branch Church will speak at the Ohio Star Theater.
"We want our churches to work together," Kaufman said, "to lay aside denominations for a night and gather. Church is essential in our world today. How can we advance together without it?"
With the expansion to different sites under one local umbrella of churches, attendance looks to be high. The vision of coming together as one church may find local churchgoers rubbing elbows with many of their neighbors.
"What defines us as Christians is we see Jesus as Lord," Hochstetler said. "The Christian family is big with a wide spectrum of beliefs. We're seeking gospel unity but coming together as different parts. We are not all hands; some of us might be something else."
Which is how puzzle pieces fit together, like local churches coming together for the benefit of the whole.
A coming together of every church in one space could take fractured shards of light and turn them into one shining light — a laying down of the differences that divide, reminding us of who we are as a community.
"It's been a dark time," Kaufman said, "and we are believable as Christians only by how we love each other."
The local church leaders have talked of expanding to other events in the future, to keep it going, to work together on important things as one. Some projects are already in the works. Furthering togetherness is and always will be the goal.
The Good Friday community gathering will take place Friday, April 15 at 7 p.m. The Perry Reese Jr. Community Center is located at Hiland High School, and the Ohio Star Theater is located at 1387 Old OH-39, Sugarcreek, OH 44681. No tickets or preregistration are required for this event. Visit www.goodfriday.one for more information.