Walnut Creek's Christmas in the Village Nov. 10-12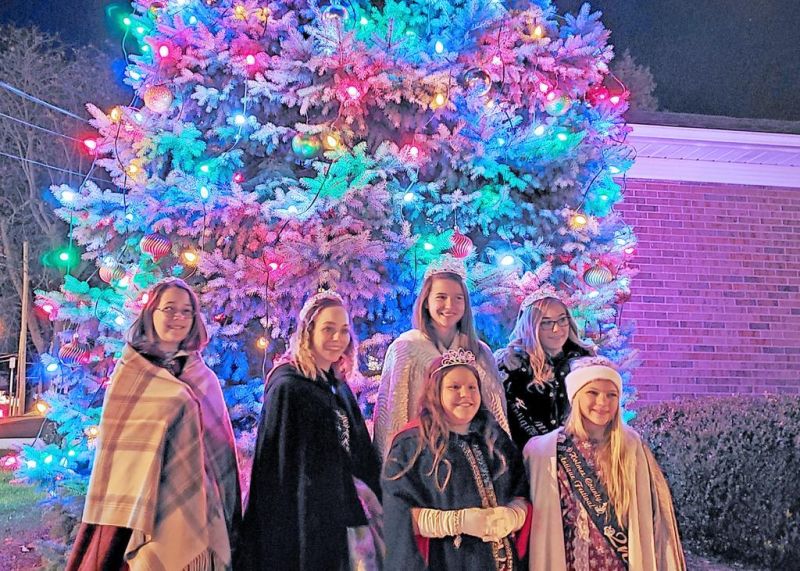 If you're looking for a fun way to start the holiday season, Walnut Creek's Christmas in the Village is set to take place Nov. 10-12.
The annual event, which began in 2014, is sponsored by the Walnut Creek Business Association and will feature member businesses having open houses throughout the weekend.
"They may be having special sales," WCBA board member Molly Mohr said. "They may be having product samples or other giveaways, that type of thing, which will of course vary by the business."
A tree lighting will take place Nov. 11 at 7 p.m. at the town square, which is the weekend's capstone event. As part of the ceremony, Pastor Charlie Grimes of the Walnut Creek Mennonite Church will give a devotional.
Group caroling will take place with all in attendance lighting candles as they sing. Refreshments will be available including treat bags for children, and the East Holmes Fire Department will have a truck there for kids to see.
"In that ceremony we kind of always say this is your opportunity to feel like you're in a Hallmark movie," Mohr said. "We tease about that because it's like an old-fashioned town tree lighting. It's a simple affair."
In conjunction with the tree lighting, the East Branch Library of the Holmes County Library will host an open house with special events for children from 6-8 p.m.
"They will have opportunities to do ornament crafts and activity packets while they enjoy the tree lighting," Mohr said. "They can stop before or after (the tree lighting)."
Mohr said the Walnut Creek Business Association decided to start putting on the annual event because the group recognized the value of having unique events to draw people to the area and had been routinely told by visitors they wanted to be part of an experience.
"We were looking for a way that we could bring small-town charm and community togetherness, and with our event, we really view it as a kickoff to the season," she said. "It's just a reminder through our devotional time at the tree lighting, throughout our weekend, not only to come shop, but also to take the time to remember that we're really entering a joyous season. We're entering a time of thankfulness, and we're entering a time where we should all have a lot of gratitude and spend time with people we love and do meaningful things.
"We definitely didn't want this to be something that was strictly a commercial idea. We wanted this to be something that involved our community and bringing it together and kicking off the season in a positive way."